How it all started...playing hoops
We are a group of men that met while playing morning basketball. One of the guys went on a limb and started a men's Bible study. 30 guys showed up and the Men's Christian Hoops Group was formed!

Out of that experience, a subset of the group decided to do life together and we named ourselves the Band of Brothers. This was a concept that came from a retreat we attended, using the book Wild at Heart, by John Eldredge.

As we continued to grow, we expanded our mission, and were blessed by more men that wanted a relationship with Jesus and to connect to other brothers in Christ. After years of Bible study, prayer, accountability, outreach, and the love and support of each other, we formed a non-profit corporation called the Band of Brothers Michigan.

God now has us on an even bigger adventure...helping men find their true identity in Christ! We look forward to continuing to live the Gospel and to do our part in God's Kingdom. Oh, and we plan on having a lot of fun along the way!
How it continued...doing life together
Where it led us...serving together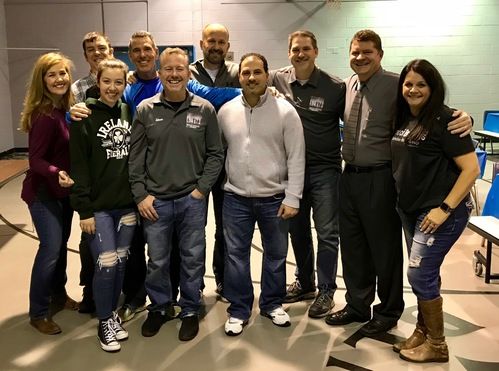 Where we are headed...continuing to grow God's Kingdom
Growing God's Kingdom by helping men find their identity in Christ. How? One man at a time in a no-judgement zone understanding that we all come from different places of woundedness. We want to provide a place to connect in fellowship where a man can discover their God given heart and then activate into community.